Tulip Tree Gardens began with a personal need to have access to more fresh, organic produce for our family and community. That passion for supporting local agriculture sits at the core of who we are and why we do what we do. We strive to bring families closer to their food sources and help keep money within the community.
Announcing our Tulip Tree Gardens Community Co-op Program
Our Community Supported Agriculture Program starts the week of June 27th and ends the week of August 12th.

By joining the program, you'll help support a local farmer by paying for a 'share' of the farm's production prior to each growing season. This allows farmers to buy seeds, transplants, and other supplies needed for the growing season. It also helps pay for farm labor without waiting until harvest time.
This is a chance for you to fill your produce drawer with a wide variety of organically grown vegetables once a week.
PLUS UP YOUR YOUR BASKET...
If you like, you can add our "Seed to Bottle" CBD subscription alongside your CSA shares.
After all, we recognize that taking CBD in combination 
with a diet filled with whole plants can provide the greatest health benefits.
We also have weekly eggs, coffee, tea, and dining bouquets that can be selected to add on.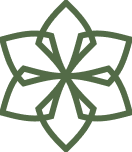 HERE'S WHAT YOU'LL RECEIVE
Each week your family will enjoy:
A wide variety of heirloom vegetables like:
purple broccoli
black beauty tomatoes
Turkish Egg plants
Salad greens
cardinal basil
and more
This year, we have a "One-size-fits-most" approach with a standard box good for a small household.
Larger families can elect to have a "double box" discounted 10%.
2021 is all about new beginnings. Take part in our Summer 2021 CSA program to ensure a 12 week supply of premium heirlooms, grown organically with regenerative farming practices. Add weekly eggs, dining bouquet subscriptions and more.
Our CSA is packed with rare and mouthwatering heirlooms like purple broccoli, black beauty tomatoes, Turkish eggplants and more. You get a weekly compliment of greens, root and fruiting heirlooms. Organically grown with regenerative practices, see why our CSA is prized among foodies across Chicago-land.
We are now offering two locations for pick-up
Our farm stand: 1236 E. Eagle Lake Rd. Beecher, IL
(pick up at our farm stand any day of the week that we are open starting the last week of June)
Downtown Chicago Location: 6027 N Cicero Ave. Chicago, IL
(pick up at your convenience at our downtown location Tuesday-Friday 10-4 starting the last week of June)
We will be emailing you in Febuary sharing all the details.
Pay 50% now, with the remaining balance due upon pickup of your first CSA share.
Are you a Chef looking for a fixed food cost solution to all your vegetable and green's needs? Look no further, we have custom planned CSA's for Chefs with custom grow options. Ask about collaborations and inquire at [email protected] to learn more.