"Tulip Tree Gardens' organically grown products reflect our commitment to protecting and improving the health of our locality, the earth, and its inhabitants."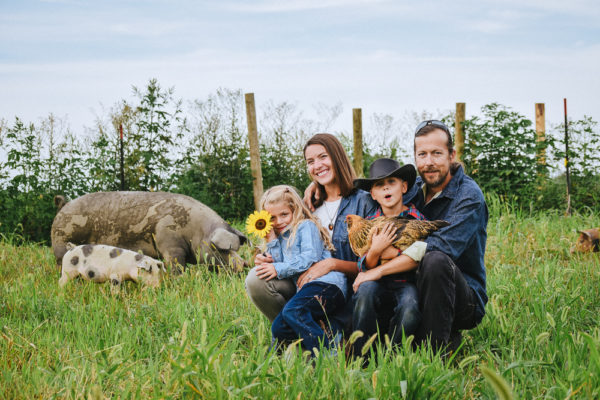 Sitting on 63 rolling creek-side acres, Tulip Tree Gardens is a truly organic and regenerative farm. We utilize permaculture design standards to support a rich diversity of plants and livestock. In simple terms, we're a refuge for midwestern flora and fauna.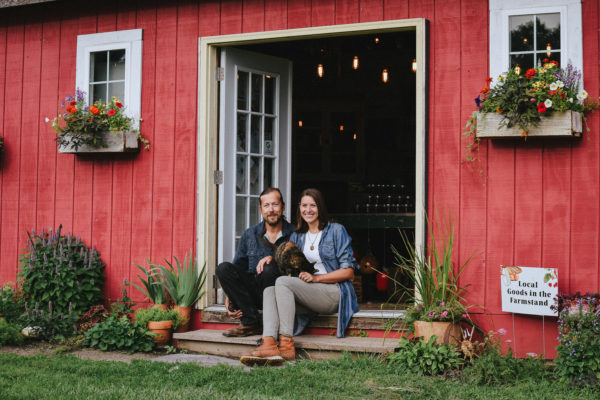 Rachael and Jesse Smedberg founded Tulip Tree Gardens on a simple idea:
Rachael started Tulip Tree Gardens as a micro farm applying her knowledge in soil health and organic practices while supplying her local community with organic produce. And Jesse brings years of engineering experience along with a passion for nature, science and wellness.
Working together, this couple is living their dream as first generation farmers and parents of young twins. Working the land, caring for crops and their community day in and day out. It's hard work, but for Rachael and Jesse, protecting the soil, biodiversity, and our ecosystem is a privilege well worth the effort.

Planting Seeds of Wellness & 'Growing Good' Within Our Community.
We're all about creating a sense of community, so we keep things local. It's our dream to reconnect people with their food, farmers, and soil. In fact, our Tulip Tree Farmstand sells a wide variety of heirloom vegetables, flowers, and other plants sourced from local farms.
Through our regenerative farming methods, whole-plant utilization,
fully-integrated process, and outreach to the farming community, our work
demonstrates what we can do together when we think and act holistically.