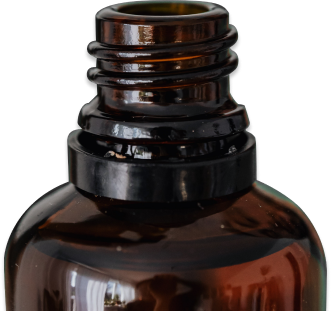 CBD is not the same as THC.
CBD is perfectly legal. And it doesn't make you 'high.'
The 2018 Farm Bill made it legal to both grow industrial hemp in the United States and sell hemp-derived CBD products grown in the U.S.
Hemp, the low-to-no THC variety of cannabis sativa, is grown for the oil, seed, and fiber it produces. THC is the compound that people associate with the classic 'high' of marijuana. CBD is actually the abbreviation for cannabidiol and is not psychoactive.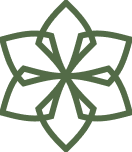 Our human bodies contain an endocannabinoid system (ECS) — a system that interfaces with many other systems throughout your body. Overall, a well-functioning ECS works to bring your internal system into balance. It regulates physical functions such as movement, pain sensation, immune responses as well as cognitive and mental functions like perception, mood, and memory. The ECS modulates different systems in your body to include the release of hormones related to stress, anxiety and depression..
There are three parts that make up your endocannabinoid system:
Receptors that detect molecules outside of cells and activate signals inside the cells.
Endocannabinoids are the human body's internal cannabinoids.
Enzymes, technically called degradative enzymes, which break down our endocannabinoids after they perform a particular function like reducing anxiety.
We all have CB1 and CB2 receptors located throughout our bodies. Think of them as "locks" that can be "unlocked" by cannabis. The cannabis plant — or CBD — targets these receptors, influencing a myriad of bodily functions.
Full spectrum CBD is an extract that contains all compounds found naturally occurring in the plant, including terpenes, essential oils, and other cannabinoids. It is commonly understood that all cannabinoids work together to provide what's called the "entourage effect". By using full spectrum, users can rest knowing that they're receiving the entire plants profile of compounds.
 
Tulip Tree Gardens owns and operates our own hemp fields showing as much love and attention to the soil as we do our products.
Regenerative agriculture and sustainable practices allows us to heal our soils while producing better plants.
Using only the finest ingredients with purpose driven formulary, TTG offers truly remarkable products. 
We believe in quality and transparency. We believe its important to provide pure, high quality products for our consumers.  We go to great lengths to ensure you know exactly what's in the product you are taking.
Each batch is sent to a third party testing facility where we test and qualify each batch of product
See our lab results tab for full lab results.
"How much CBD should I take?"  This question is frequently asked by new CBD users.  The answer isn't quite as simple.
The normal dose of a given oil is 1ml (one milliliter). A bottle of 1000mg oil contains 33mg of CBD per ml (per dose). Dosing may take some time before benefits are fully realized. .   Even when you determine your proper dose you may change it due to daily schedule, mood, or environment. CBD dosing is a highly individual process.
Determining the right dosage has many different factors, tolerance, Concentration, body weight, and desired effects.
If you are new to the CBD world, Tulip Tree Gardens suggest you start half the  suggested dosage, gradually increasing the dosage until they achieve their desired results.
Consistency and routine is key. As with any new supplement or lifestyle change, be sure to consult your physician or health care professional before introducing CBD into your wellness routine.
The Tulip Tree Gardens Difference.
We are the farmers and processors that test and trial our products to deliver the highest of quality of products. We pride ourselves on being vertically integrated to control the end product.  Farming sustainability with our consumers, our community, and our earth in mind.
Contact us today for details on your proper dosage.  We're happy to help!
Wellness Grows When You Grow Well
We're driven by a purpose: to regenerate the soil, improve the locality of their community and all who dwell there. We believe in the extraordinary healing power of nature and work to bring balance to our ecosystem. If we're good to Mother Nature, she's proven she'll be good to us.

Tulip Tree Gardens is a licensed grower & processor for the state of Illinois. Our means, methods and best practices lead to provide a clean and safe environment for our employees and community.